Tästäkin haasteesta pitänyt hieman taukoa kesän aikana, mutta tässä korttini tämän viikon haasteeseen. Taustapaperin olen taas tehnyt itse, käyttäen Distressejä ja meikkisientä.
Been having a "holiday" from all challenges the hole summer but now I'm back in business. So here you have my card for this weeks challenge. The background paper I've made my self, using a sponge, masking tape and some DistressInks. Have a look at my
other card
I've made using the same technique.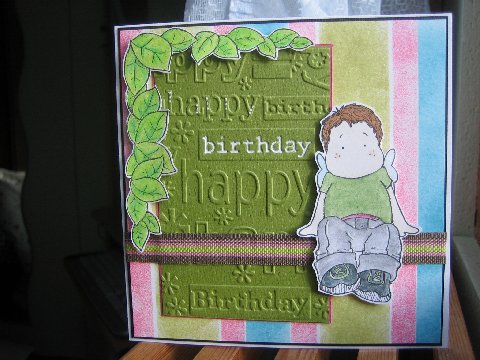 (myyty)